Bendigo Autistic Advocacy and Support Service
BAASS advocates for a respectful approach to supporting autistic people, in line with our values and the neurodiversity paradigm. You can read more about neurodiversity on our 'Informative Links' page
here
.
Choosing the right supports for each person is crucial.
We have compiled a list of great articles written by autistic adults and youth, many are also parents of autistic children.
​It is important to make an informed decision when choosing supports for yourself, your family or your child.
We are compiling lists of therapists, which you can view by category below.
Please note we are constantly adding to our website and welcome any feedback or suggestions!
Please browse through the following links to websites and articles for more information on respectful therapy.
Therapy. Autistic Families International Read it here.
​
​
Real World Fears. Amy Bean writing for Respectfully Connected. Read it here.
​
Autism Therapy: Goals and Effects. Michelle Sutton. Read it here.
An amazing infographic with descriptive text about therapy types, goals and effects.
​Our Autistic Family's Approach to Therapy. Court Alice Thatcher at Respectfully Connected. Read it here.
We are Gatekeepers and Guides – Navigating the therapy maze. Briannon Lee at Respectfully Connected. Read it here.
Autism, Therapies and Acceptance- A Mother's Perspective. Morenike Giwa-Onaiwu writing for Autism Women's Network. Read it here.
​
Speech(ie)less. Naomi writing for Respectfully Connected. Read it here.
​
Behaviour plan for autism professionals. Lei Wiley-Mydske at We Always Liked Picasso Anyway. Read it here.
​You can also read more on our pages:
New to Autism/Diagnosis
here
​Neurodiversity
here
Supports
here
Therapy by categories
​
Please remember that it is important you feel comfortable with whoever you chose to support you/your family.
Psychology, Psychiatry, Counselling
​including child psychology and psychiatry
Download our list of options here. Please get in touch if you have details you would like added to our list!

Occupational Therapy
Details coming soon

Powered by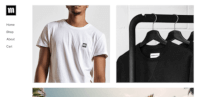 Create your own unique website with customizable templates.